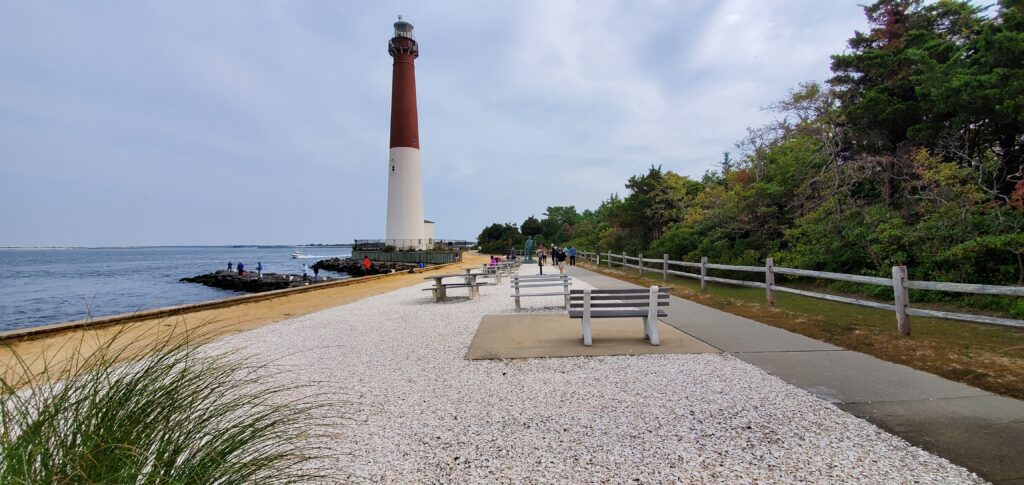 A much needed vacation
The RealDadStuff vacation was great but the sponsors are here! We rented a house in Long Beach Island, New Jersey (LBI for short) and it was everything we could've hoped for. No crowds, good weather and tons of beach to ourselves. Popular attractions such as Barnegat Lighthouse State Park were mostly empty (shown). Should I make a list of my top 5 must haves for a beach vacation? Let me know in the comments. More pics to come on my Instagram, please follow me there for my best photos.
That was fun, but the sponsors are here
If you recall in my last post, I was on a mission looking for sponsors. I'm happy to report two companies donated items for review! Boss Hammer Co. and Dadz Energy Mix. Their reps responded quickly via email and were very happy to support my small, but dedicated blog, so thank you again.
Boss Hammer Co. makes hammers right here in the USA. The "Boss" will be used on various construction projects at a rehab property. Dadz Energy Mix is a product I'll be integrating into my diet. I'll be recording my thoughts and notable effects on my work day as well as my home life over the next few weeks.
Everything is looking great
I'm excited and thrilled to be entering the blogging "ecosystem" with direct and relevant content . The vacation has reinvigorated me and the sponsors reviews will show that. This slow transition should translate into more traffic to the site and my social media accounts which will allow me to implement more Google Site Kit stuff and evolve even further. If you don't understand any of that, just know it's a good thing.
Please remember, I'm on Twitter and Instagram and would greatly appreciate your follow. You can also sign up here for email notifications whenever I make a post on the site. Thanks for your time and please leave a comment!