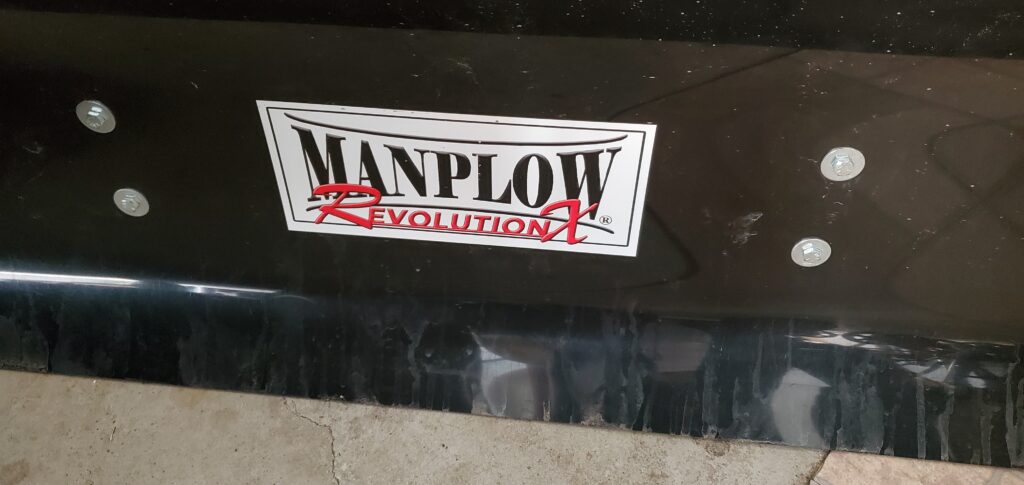 Introduction
The MANPLOW RevolutionX Snow Pusher was made for the Northeast. As a Homeowner, Dad and Husband – I have plenty of work to keep me busy. With so much to do and so little time, I'm constantly looking for ways to make my life easier.
Winter snow storms seem to happen randomly here. It's not uncommon to wake up and see 3″ of snow on the driveway. It's the kind of snow that's too much for a shovel and too little for a snow blower. What's the solution? The MANPLOW RevolutionX Snow Pusher.
Snow pusher vs. Snow shovel
For years, I'd use two 18″ shovels, one in each hand, to push the snow off the side of the driveway. Sure, it's an incredible forearm workout but the results varied and the cheap shovels would eventually bend and split. This Winter, I decided enough was enough and went searching for a snow pusher.
Anytime I shop for a now tool, I always try to meet these criteria:
MADE IN AMERICA!
Excellent build quality
Good warranty
Fair pricing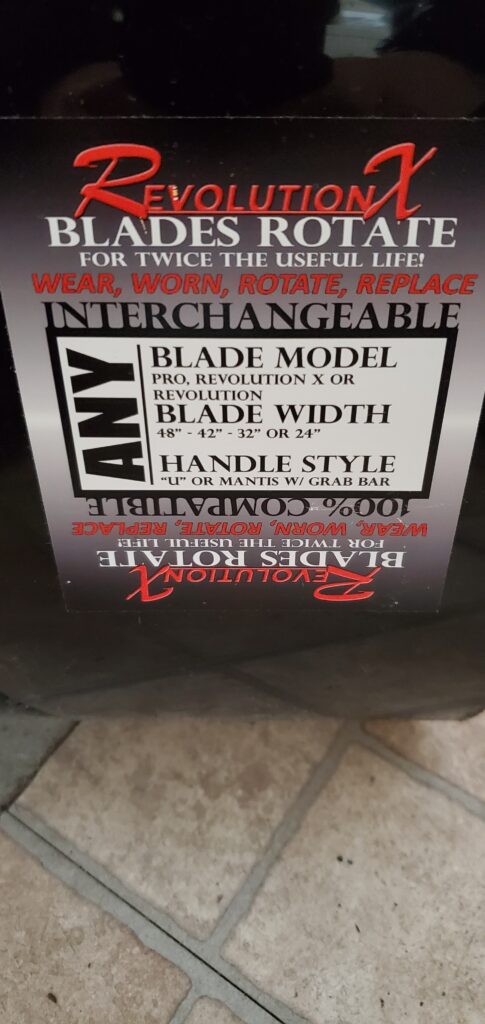 There were only a couple snow pushers that met these standards but what ultimately lead me to the MANPLOW RevolutionX Snow Pusher was their product design and blade size options. I really wanted a 40″ blade and MANPLOW had it in stock for around $80. So early last month I decided to buy it and have put it use several times now, here's my review.
The man behind the Manplow
RevolutionX Blades are 15.5" tall and designed so that when the bottom edge wears down, the blade can rotated, top to bottom for twice the useful life. I found this was the perfect height for those 1-3″ snow storms. My driveway is about 30′ wide so I angle the blade to keep a clean line and allow overflow to go into the snow line. The 40″ blade width is an ideal blend of control and comfort, it's the equivalent of 2 1/4 standard (18″) snow shovels, this is a massive time saver! The snow pusher looks big and sturdy yet handles extremely well, with dense foam on top of the aluminum handle for comfort. My back was thanking me for pushing instead of lifting.
The blade is made from nearly 1/4 inch High Density Polyethylene and is replaceable. This is important for a homeowner like me who enjoys servicing quality equipment, rather than replacing it. So much of our societal goods are imported "throw aways" so it's refreshing to have an America-made product tackle this issue and make a quality product. Not only is this environmentally conscious, it adds up to long term savings for the owner.
We've had 3 snowfalls since I bought the product, varying from 2-4″. Each time I used the Manplow, I finished my driveway in less than half the time it normally takes me. There has been some neighbor-envy as well, I received a text the other day asking where they can get one.
Final Thoughts on the RevolutionX
The Manplow product line is extensive and well thought out, they have commercial grade units as well as consumer. I'm pleased to report this Made in America product is a sturdy, easy to use and well designed. It's added value to my life by keeping me out of the cold Winter weather and inside with my family. After several uses it still looks brand new, I have no doubt I'll get many years of service out of this product.
Lastly, I just want to add this was not a sponsored review, I bought this with my own money and decided it was worthy of a Real Dad Stuff review! If you have Winters like I do, I can't recommend this product enough.