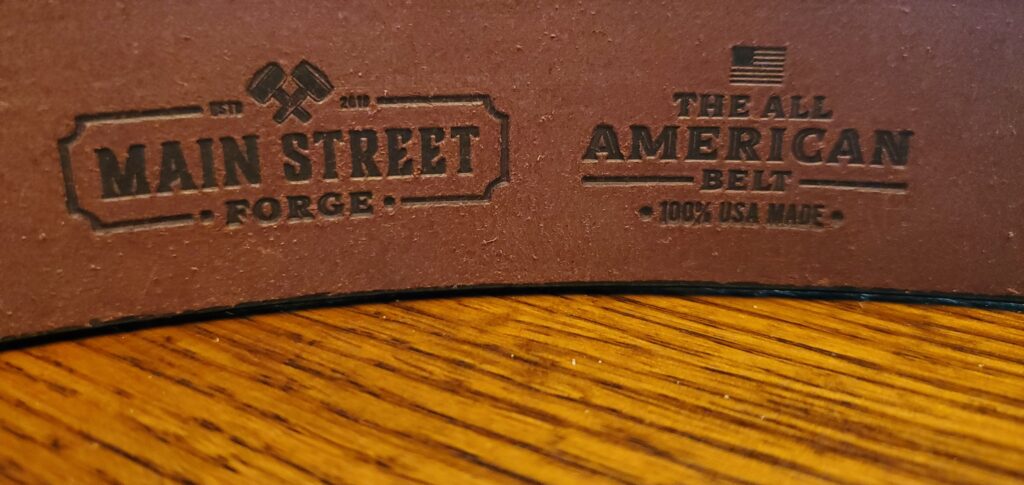 Introduction
I came across The All American Leather Belt by Main Street Forge while carefully searching for a "true" Made in the USA leather belt. I was so impressed with my recent purchase that I decided to write a in-depth review.
Why did I buy The All American Leather Belt?
Everything on The All American Leather Belt is legitimately all American – this is incredibly important to me and what I do with this blog. The buckle, the leather and the hardware are all fashioned right here in the USA!
I was searching for a versatile everyday belt that could also be used in the office. I choose the Whiskey Barrel Brown and I love the deep, rich color on the border with lighter brown face. The leather is thick and and the hardware is heavy duty. For a better understanding of the color and quality, please check out the gallery below: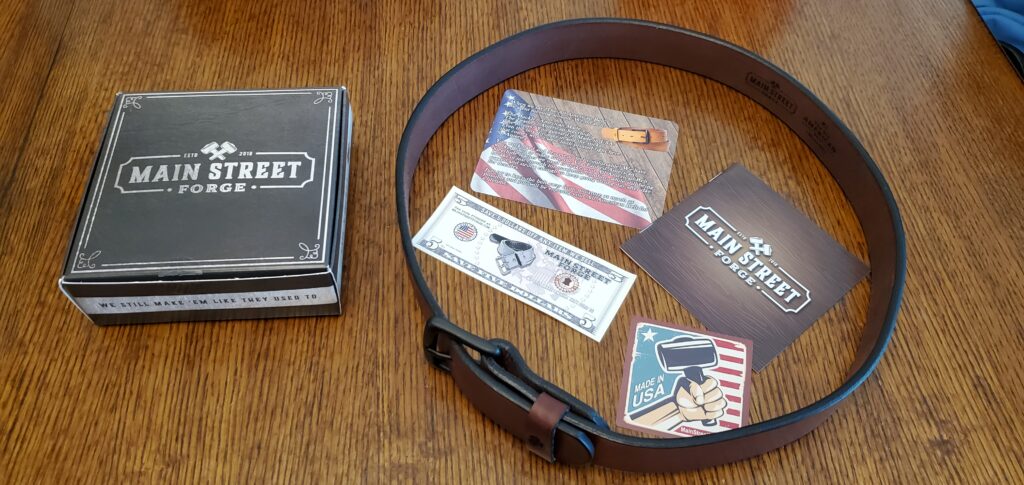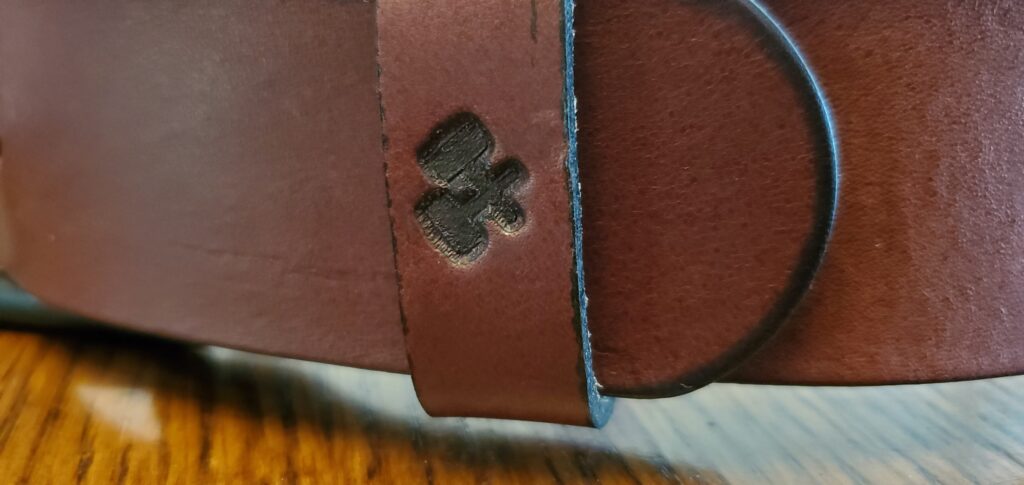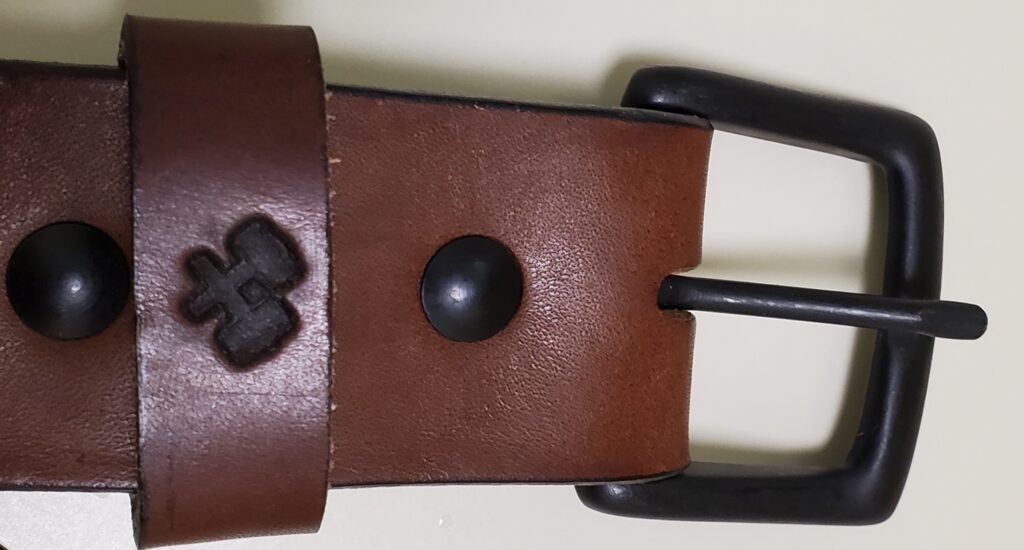 The All American Belt is Old World, Veg-Tanned, Full Grain American Steer Hide Leather. At 1.5″ wide and nearly .25″ thick, it's strong enough to use as an EDC Belt but casual enough to wear with jeans. This is also a capable light duty gun belt for those of us who can legally carry. The product box is thoughtfully packed with a $5 coupon, promo card, Made in USA sticker and product guide.
Main Street Forge makes'em like they used to
To say I'm satisfied with The All American Leather Belt by Main Street Forge is an understatement. For me, it's a fulfilling experience to own a quality product made in my country. American's owe it to themselves to buy competitively priced items like this.
The value is often greater in an American made product vs. the imported competition. I urge everyone to support small business in our country. All Main Street Forge products are designed and built to last a lifetime, if you don't love it they'll refund your money. What's not to like?
I encourage you to head over to Main Street Forge and check out their line of American Made goods. Main Street Forge did not endorse or solicit this review.
Thank you!